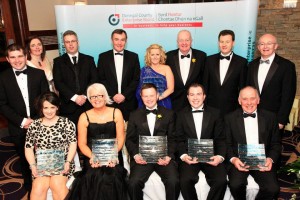 From humble beginnings in 1989 at a farmhouse kitchen in Malin Co. donegal came Inishowen Country Kitchen, a quality fresh food producer now employing 27 people and still growing!
Our delicious 'slaws, trifles, garlic breads and prepared vegetables can be bought in stores from Donegal to Kerry reflecting our commitment to quality and taste.
In recognition of this great success we have been awarded the prestigious awards:
Winner! Business achievement category 2012
Winner! Overall business of the year 2012
Thank you for helping us get there!