About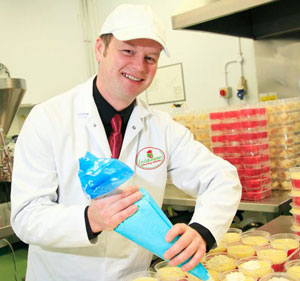 Inishowen Country Kitchen Ltd is a family run business based in Malin Co Donegal. The company was established in 1995 with a dedicated production plant built in 1999. The company has full HACCP quality assurance systems in place and was a recipient of the Excellence Ireland award in 2003.
Inishowen Country Kitchen Ltd produces an excellent and complete range of coleslaws and salads, both pre-packed and in bulk containers. The company also produces garlic bread, prepared veg and a wide range of dessert products, including fruit salad.
Inishowen Country Kitchen Ltd uses excellent quality fresh raw materials to produce a superior tasting, healthy, nutritious product range.
We hope you enjoy.